(A special post on the cool and casual Lafayette Hotel, from San Diego's Youngest Foodie, @SDSammaLamma. Enjoy! ~DowntownRob)
Last Sunday I went to The Lafayette Hotel with my mom and brother to go swimming for the day. It was really cool. They have rooms, a pool, food, and sweet bathrooms (if I say so myself).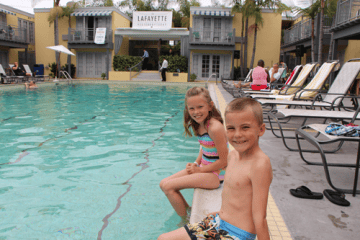 The hotel has been around for 70 years!! That's a long time!
After swimming, my brother and I got to order some food by the pool. My favorite was the chicken strips with fries and the hummus with pita bread. Chef Ryan did a great job! The drinks were good, too!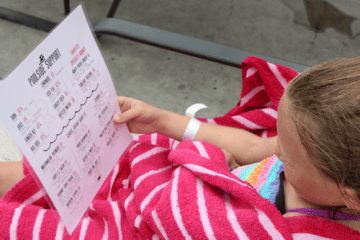 Even though we have a pool at home, I can't wait for mom to bring me back to The Lafayette. That way, mom doesn't have to cook and can have fun and swim with us all day!
Click here to see more pictures from my day at The Lafayette Hotel
Original article found on SammaLamma.com