If you've ever been to Las Vegas, you know how crowded the streets of this sleepless city can get. With tourists flooding the city throughout the year, Vegas is definitely not the first thing to pop to your mind when you envision a calm and soothing camping trip, right? Luckily for you, if you'd like to get to know the vicinity of this city and the incredible natural wealth of the region, you can actually embark on a camping adventure of a lifetime!
However, this is a unique experience, and it requires specific ways to prepare yourself, especially if this is your first time venturing into the great outdoors of Vegas. Here are a few suggestions on what to bring, what to snack on, how to dress properly for the local weather, and some of the most beloved camping spots to consider, so that you can start your adventure stress-free and ready to be mesmerized by Vegas's little-known natural gems.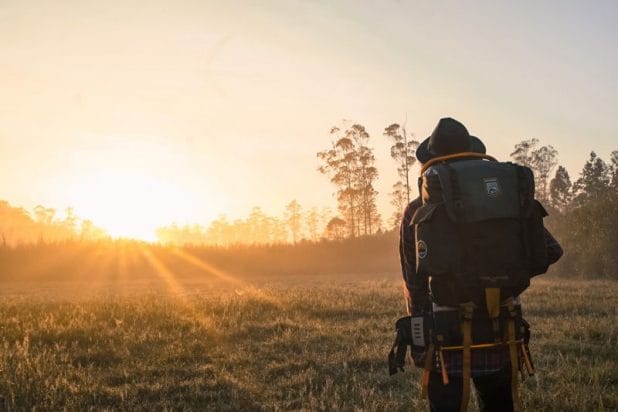 Brace yourself for the weather and Mother Nature
Yes, camping in the vicinity of Las Vegas is thrilling, and the fiery-hued scenery alone can keep you in a meditative state for hours, but you still need to think practical thoughts and prepare yourself for any situation. What that means is that you should pack plenty of sunscreen for your daily adventures, as well as insect deterrents such as sprays to keep those pesky mosquitoes at bay. 
However, you should also make sure to bring plenty of layers – the desert can be very fickle when it comes to weather, and temperatures during the night tend to be exceptionally low, especially in nature. That means that you should check the forecast and pack your wearables accordingly.
Pack the right gear
In addition to your clothing, you also need to choose the right camping equipment that is suitable for the kind of location you choose and the weather conditions you expect. Not every tent is made to withstand the fierce cold of desert nights, and sleeping bags should be also suitable for the area you plan to visit.
Packing a multi-functional item such as a durable hammock can help you stay comfortable, but also adjust to any terrain and weather you come across. Hammocks are adaptable, lightweight, easy to set up, and you can use them for pretty much any occasion. Add to that, bring your own camping kit with all the essentials such as your first aid kit, flashlights, physical maps, a multi-use pocket knife, and the like.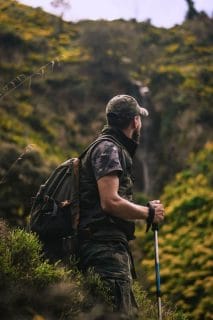 Choose a perfect location
The factor that can make or break your entire adventure would be the location you settle on. Luckily, the area around Las Vegas is packed with different opportunities that will literally turn you into one happy camper. Some of the most beloved destinations include Lake Mead, which is often considered the most versatile option for solo campers as well as families, where you can choose from different campsites, RV parks, and recreation areas you can explore. 
Of course, those who are in for a thrill should consider visiting Red Rock Canyon Campground, for a truly remote and untamed experience. If you're coming along with a group, you can reserve a spot, otherwise you'll be looking for an available spot on the premises for yourself. Even though this campsite does offer that secluded vibe, keep in mind that many people venture there during the holidays, so it's best to get there early when you want to grab a spot.
Plan out your adventures
Spontaneous outings might sound fun, but when it comes to exploring the desert, you need to keep your safety in mind, know the roads well, and especially if you've chosen to go off the grid, you need to take as many precautions as possible. Before you head out into this untamed territory, let someone know what your itinerary will be, leave your contact information, and check in from time to time – just in case. No one wants a "127 Hours" situation on their hands – pardon the pun.
Educate yourself on the tried and tested hiking trails, safe campsites, and the wildlife you can expect to come across, as well as the necessary protection you should always bring with you.
Las Vegas is so much more than a fun-filled city in the heart of the desert. It offers many exciting camping opportunities to its eager visitors and locals, so make sure to do your research, pack the right items, and you'll have a memorable trip into the wild, far away from the crowds and casinos.