Earn positive customer reviews with advice from experts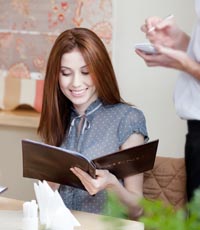 Fandom Marketing, a digital marketing firm, in partnership with DowntownRob.com, is proud to offer marketing and customer experience services to help local restaurants. If you want to increase positive reviews on sites like Yelp and want to better market using social media and location-based social networks such as Facebook Check-ins, Instagram, Swarm and Foursquare, this is for you. Here are a few ways our team of professional marketers and restaurant reviewers can work together to grow your business:
– Online Reputation Audit
– Secret Diner Review
– Restaurant Marketing Strategy
– Reputation Management Training
Read on for details.
uncover issues and opportunities from online reviews
Online Reputation Audit
We'll do an audit of your online reputation using customer feedback in Yelp, Google Places, Twitter and Facebook Locations to identify trends in excellence and operational issues.
You'll receive a full report and analysis identifying areas for improvement and growth opportunities.
The resulting reputation checklist will contain action items to take to your organization.
gain insights from a secret diner review
Customer Experience Analysis
A secret diner will visit your restaurant to assess the customer experience.
A pro DowntownRob.com secret diner will experience your food, service and atmosphere as a customer would, and as an online influencer (blogger).
Receive a private review on our secret diner experience with actionable recommendations.
Our review will be compared to the experience of others who have written about your restaurant in sites like Yelp and Google Places. We'll aggregate the feedback to provide intelligent insights on how to improve and innovate your restaurant.
New restaurant? That's OK. We can give you a proactive look at what influencers might write about you online before it happens.
Don't worry, our review is for your eyes only and will not be shared publicly.
build customer loyalty and attract new customers with word of mouth
Restaurant Marketing Strategy
Our seasoned marketing experts at Fandom Marketing will customize a strategy to leverage social, local, and online marketing to capture and retain customers.
Get consultation on ways to engage customers and turn them into "regulars."
Put a promotion strategy in motion for Twitter, Foursquare, Facebook, your blog and more.
Learn about blogger outreach and ways to get influencers in the door to try it out.
we empower you to manage your reputation
Reputation Management Training
Learn best practices for managing your online reputation, like responding to online reviews and Tweets.
Acquire our turn-key process for managing customer reviews with minimal time commitment.
Give your team the training they need to proactively monitor and respond to online feedback.
That includes learning how to deal with negative reviews and retain loyal patrons.
Understand how to properly measure your reputation and what metrics matter most.
who qualifies?
This is a pilot program available to restaurants in San Diego and surrounding areas.
Are you ready to bring your guests an awesome experience and grow through word of mouth marketing? Contact us to learn more today and we'll be in touch.