Get some Vitamin D while you dine on San Diego's best patios!
We have perfect weather in San Diego, there's no doubt about that. We're lucky enough have the option of dining outdoors. Rustic Root, brought to you by the RMD group, is the perfect place to brunch or lunch it up!
On a sunny day, enjoy views of the San Diego skyline. Rustic Root serves up rustic-American cuisine paired with craft cocktails by mixologist Garth Flood. The 500-square foot downstairs has an old-fashioned bar with eclectic decor. But the real charmer is the rooftop bar.
This summer Rustic Root has some exciting events lined up: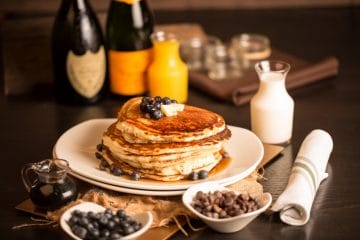 First up is the Brunch & Bubbles which begins Sunday, May 29 – Labor Day Weekend. As the only dedicated rooftop restaurant in downtown San Diego, Rustic Root features a weekend brunch is an absolute must-try. Pair signature selections like eggs benedict, fluffy buttermilk pancakes with chocolate chips or blueberries with mimosas and unbeatable views of the Gaslamp. Brunch begins at 9 a.m. every Saturday and Sunday.
To officially kick off summer, join for the Summer Solstice: Monday, June 21. Rustic Root will celebrate with the longest happy hour of the year. Offerings will include half-priced appetizers and $2 off draft beers and craft cocktails.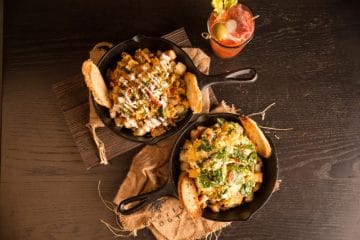 Continuing the summer fun for Fourth of July, Rustic Root will host an all-day, all-American Independence Day BBQ! The Rustic Root team will be grilling out, creating a menu of signature selections fit for the Fourth of July.
Additionally, in honor of the 2016 summer Olympics in Rio de Janiero, Rustic Root will offer month-long specials including Brazilian-American fusion cuisine and cocktails with a Brazilian twist.
Rustic Root
535 5th Ave, San Diego, CA 92101
rusticroot.com